Our Classes
First Presbyterian Children's Center offers classes for children ages 2 through 5. All of our classes are play-based and provide teacher-planned activities centered around a weekly theme, utilizing Developmentally Appropriate Practice and the Missouri Early Learning Standards. Classes participate in weekly music and movement classes as well as monthly nature lessons through Nature on the Move. Because of our central location in downtown Kirkwood, our classes often enjoy walking field trips around the community. Our indoor and outdoor playgrounds offer opportunities for all classes to receive daily gross motor play time.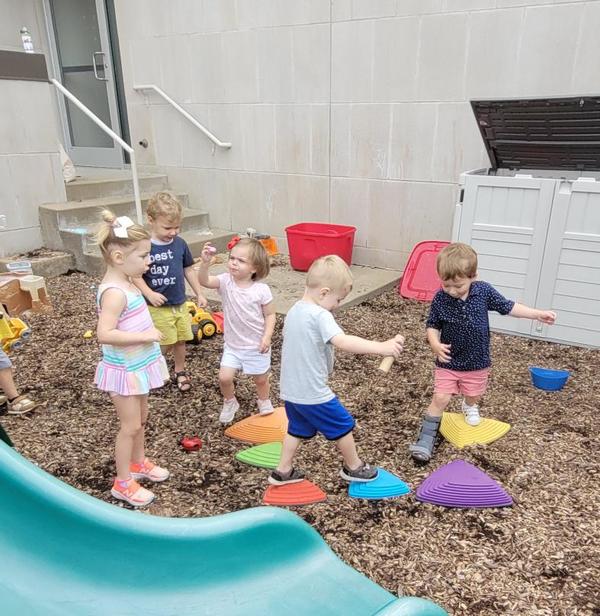 Teachers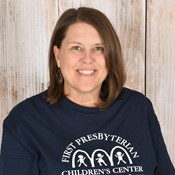 Amy Hawkins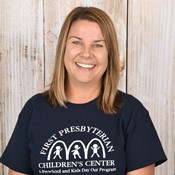 Melisa McPheeters
The Butterfly Class is a Kids Day Out program for two year olds.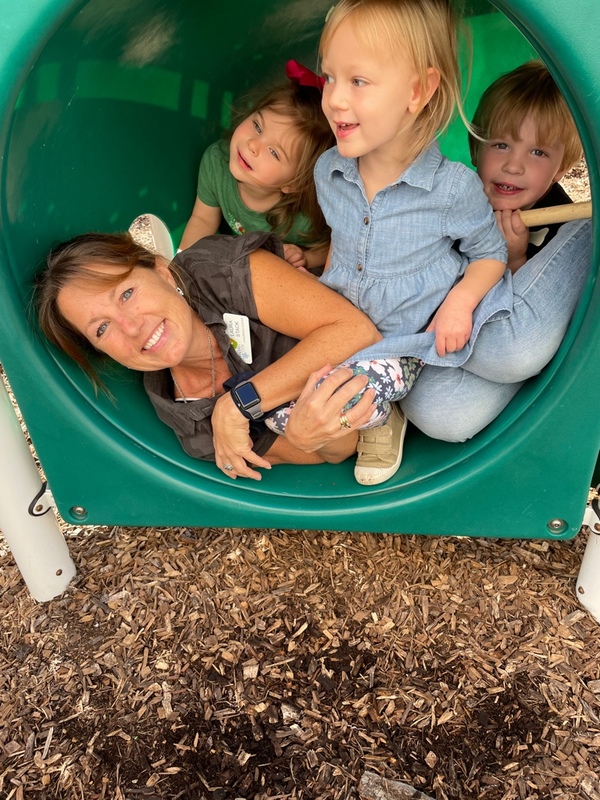 Teachers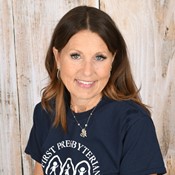 Laura Stack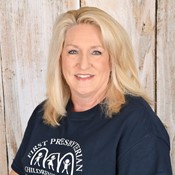 Lesa Williams
The Bunny Class is for three-year-olds who are potty-trained.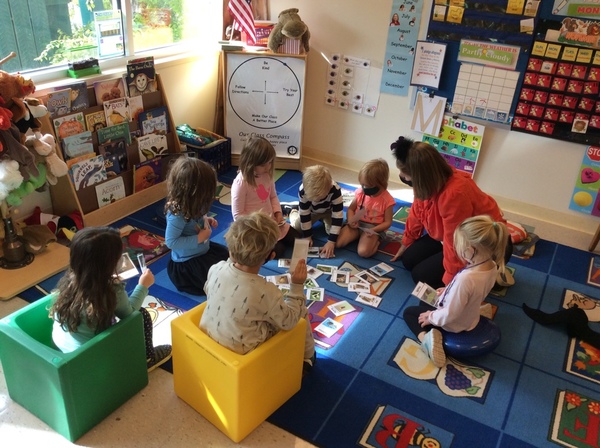 Teachers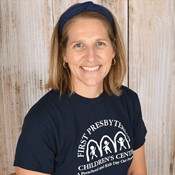 Kimen Brinkley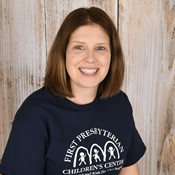 Amanda Mosely
The Duck Class is for students who are 4-5 years old.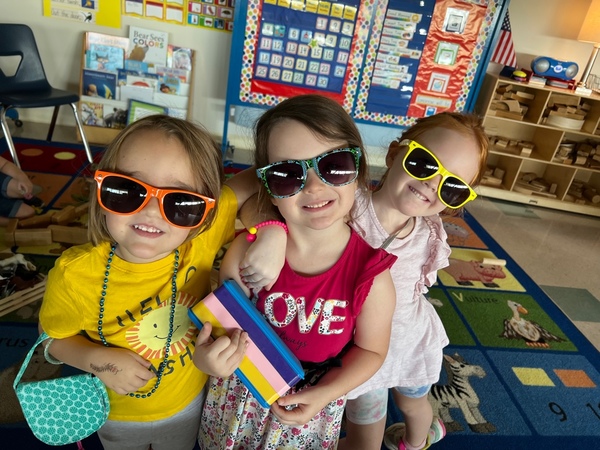 Teachers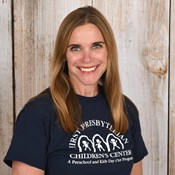 Christie Yust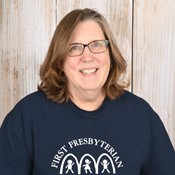 Mary Ann Curtis
The Bear class is our Pre-K classroom.
Enrichment Classes
Tuesday Explorers
Children ages 4-5 explore the same theme for an entire month, digging deep into the theme through fun STEAM activities.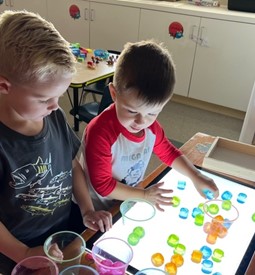 Laura Janosky


Mary Ann Curtis
Duck Enrichment Day
This project-based, student driven class for the Duck students focuses on problem-solving, tinkering, creating, and building.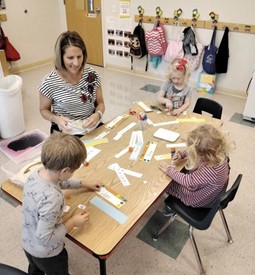 Kimen Brinkley

World Day
Pre-K students learn about various countries of the World, including languages, foods, traditions, and culture in this Thursday enrichment class.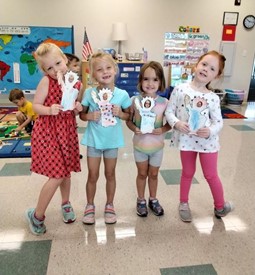 Mary Ann Curtis


Laura Janosky
Ladybugs
Ladybugs is an extended day option for students 3-5 years old and potty trained. Students eat lunch and enjoy a more unstructured play time until 2:00pm.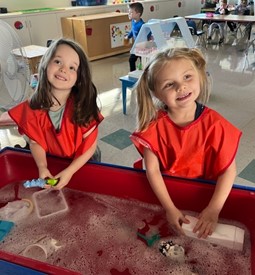 Melisa McPheeters


Laura Stack
Music and Movement
Students participate in activities that provide additional motor and music exposure in this fun, extra class offered two days a week.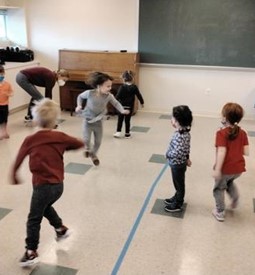 Emily Todt

Bonus Offerings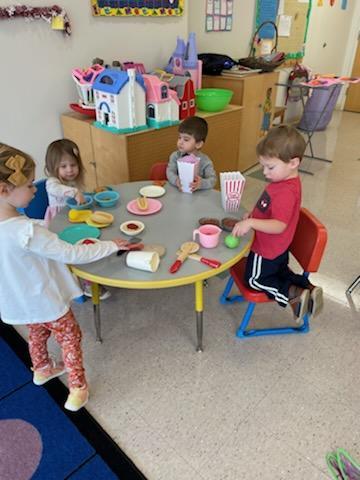 Lunch Bunch
Lunch Bunch is offered Monday through Thursday until 1:00pm.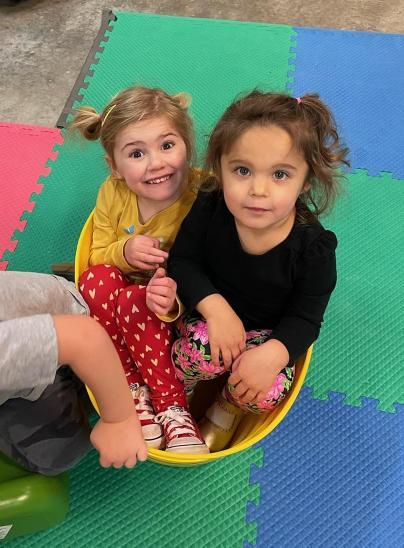 Early Drop Off
Early Drop Off is an option for families who need more flexible drop off time in the mornings. Drop off is between 8:15-9:00.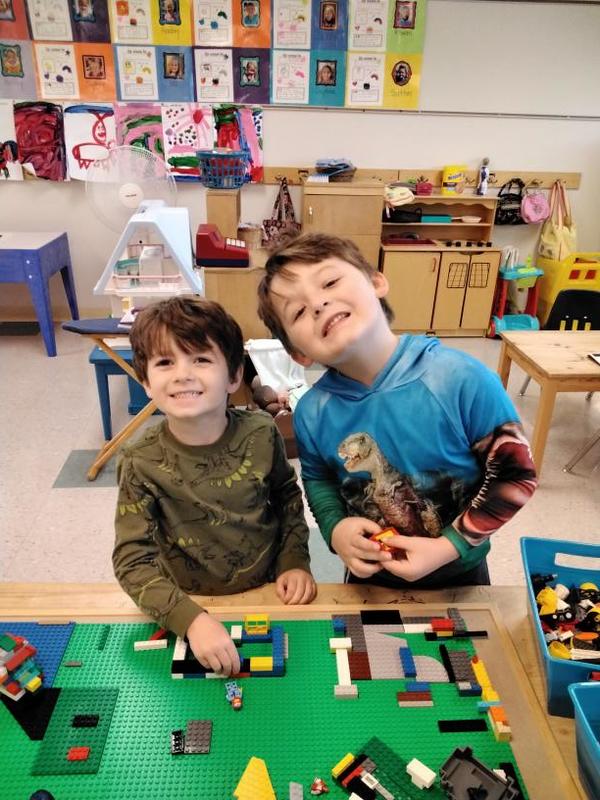 Spanish with Ms. Vonna
Ms. Vonna offers Spanish instruction for children on Wednesday mornings at 8:25.