Our Philosophy
Everyone is valued at our center. Our families are valued for their commitment to their children. Our staff members are valued for their unique talents and their ability to bring a quality program to our families. And most importantly, our children are valued for their individuality and their creative spirit. Our center is a part of the ministry and mission of the First Presbyterian Church of Kirkwood and therefore reflects values consistent with and appropriate to Christian faith.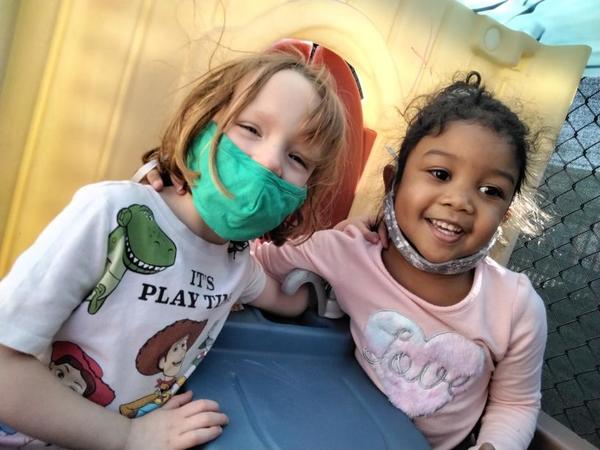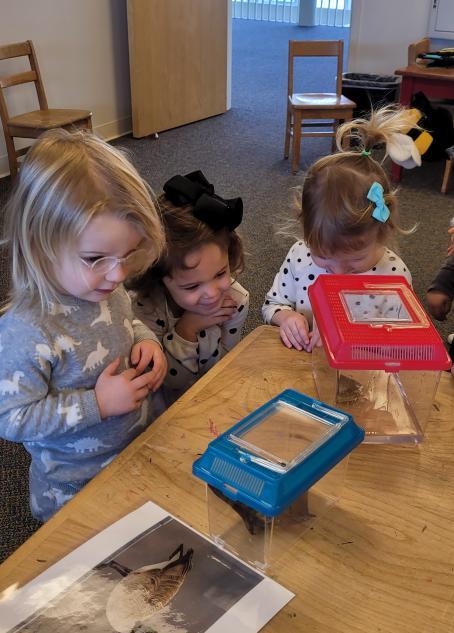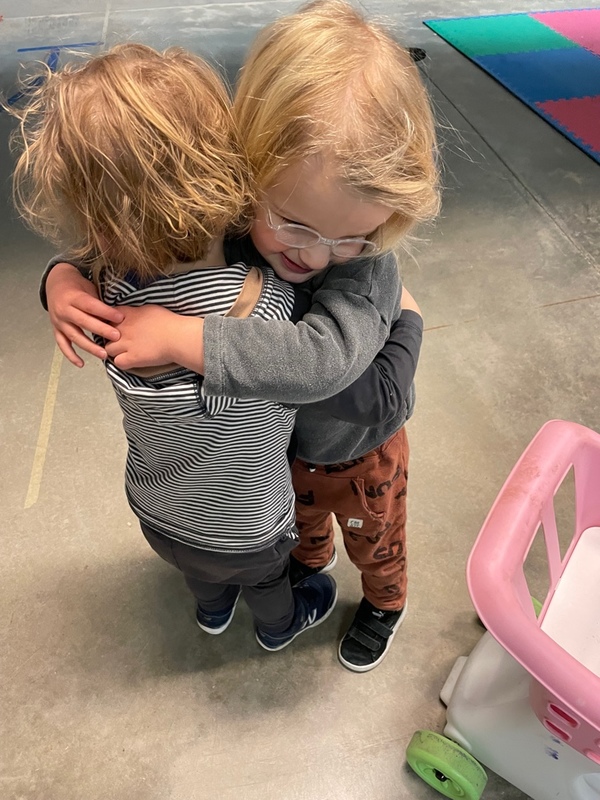 Our History
The Children's Center began in 1962 as a "playschool" organized by mothers of young children in the community. In 1974, the first teacher was hired and the first class was enrolled in First Presbyterian Preschool. 60 years later the Children's Center continues to offer quality Kids Day Out and Preschool programs for children from 2-5 years of age.
Our Curriculum
The Children's Center offers part time preschool and kids' day out programs for children from ages 2-5. We offer flexible schedules to meet the needs of our families. Our core hours are from 9:00-11:45, but extended hours are available. Our teachers strive to make every day at school safe, fun and educational. Our program offers free and directed play activities, aligned with the Missouri Early Learning Standards. Our students receive 30 minutes of gross motor time each day, either on our outdoor playground or in our large indoor play area. We offer extras such as our shared Makers Space, field trips, Music and Movement, Nature on the Move, and Spanish.
Classrooms
Butterfly: The Butterfly Class is a Kids Day Out program for two year olds.

Bunny: The Bunny Class is for three-year-olds who are potty-trained.

Duck: The Duck Class is for students who are 4-5 years old.

Bear: The Bear class is our Pre-K classroom.
Our Location
The Children's Center is located at the corner of Kirkwood Road and Adams Avenue. Housed inside First Presbyterian Church, our center is in the heart of Kirkwood and offers our students and their families convenience and proximity to all that downtown Kirkwood has to offer, including opportunities for walking field trips for our preschool classes.